Competitive pricing and quick settlements are what customers have come to expect from IHS Metal Recycling. We're proud to deliver on that promise of superior customer service.
IHS Metal Recycling buys all types of copper, including (but not limited to): #1, #2, Bare Bright, Sheet Copper, Silver Bar & Wire, Tin Bar & Wire, Enameled Wire, and Insulated Wire.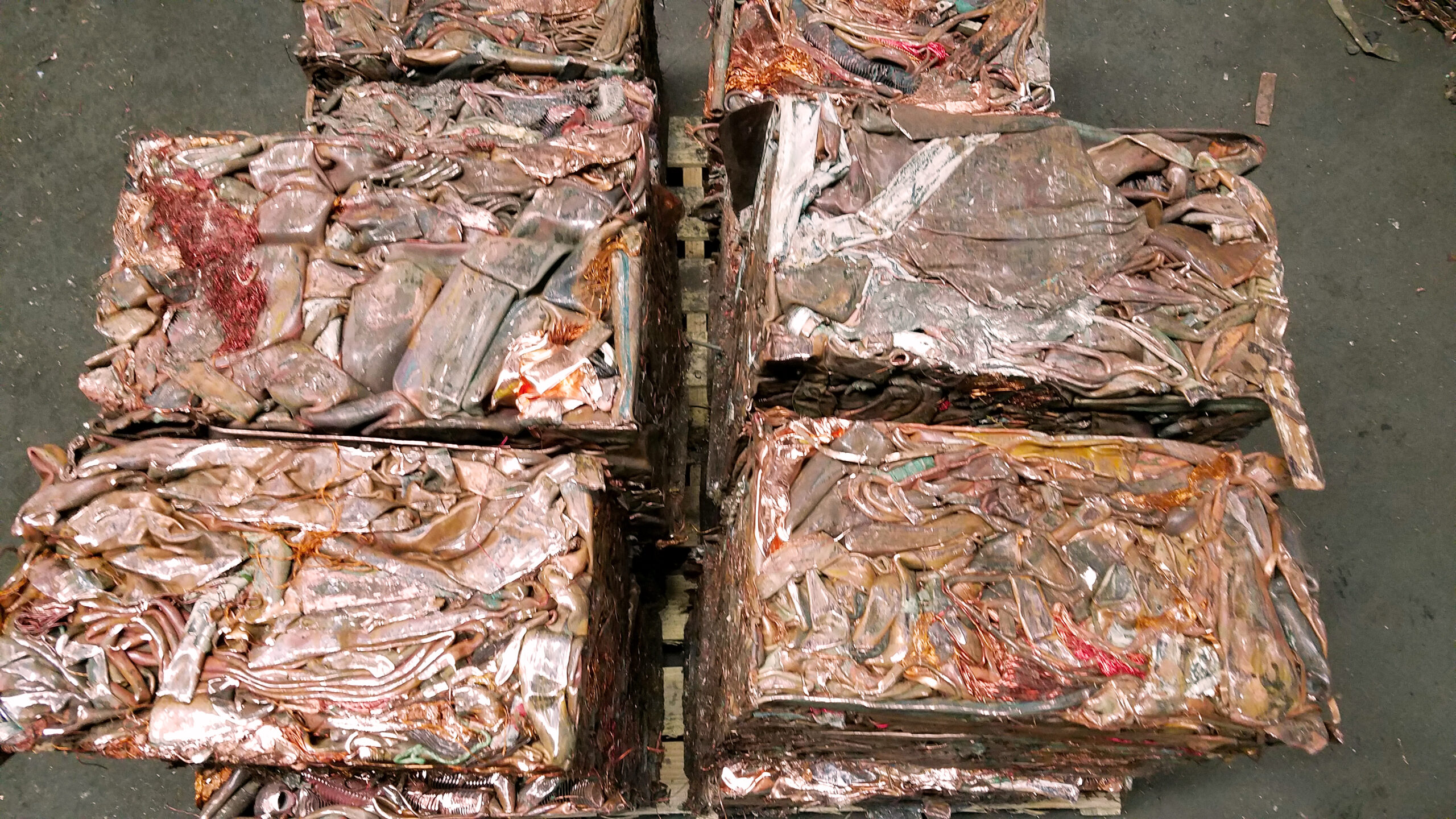 In addition to more common copper products, IHS Metal Recycling produces and markets #2A copper in gaylord boxes and super sacks, or as specialty briquettes. At 275 lbs. and 16 by 14 inches, these high-density briquettes perform well in furnaces and are an ideal size for many mills.
Interested in our Copper?